Willow Workshop at Blacksmiths Cottage - Christmas Decorations, Wreaths and Gifts - 12/12/2019
SalixArts Willow Workshop
Christmas Decorations, Wreaths and Gifts Workshop
Thursday 12th December 2019, 10am - 5pm, £85

A one day course making a selection of lovely decorations and gifts for Christmas, using locally grown organic willow, all sorts of other lovely natural materials, and a bit of sparkle. If one day of Christmas making doesn't seem enough then there's the option to book for Wednesday's workshop too!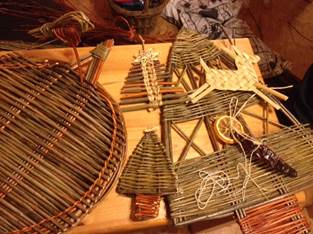 This workshop is suitable for complete beginners, but there is plenty to interest those with more experience. Numbers are limited to just 4 participants so that you receive loads of individual attention, and there will be many exciting projects on offer.
Adorn your own home with beautiful natural decorations, or make lovely gifts for family and friends (or why not do both, and book for Wednesday and Thursday!)
Participants can expect to complete several projects in a day. All materials and extra sparkly bits will be provided, but do feel free to bring anything you think you might like to add or incorporate. You can shape the day to suit you....make and decorate everything here or focus on the willow structures and embellish them at home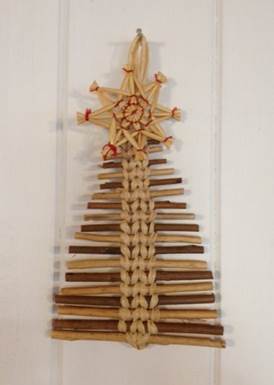 Simple, yummy vegetarian lunches and refreshments are included in the price of £85, but materials are charged for at the end of the workshop depending on how much you actually use - to give you some idea, the willow cost for a medium tree door decoration would be about £2 and a wreath base would be about £1.
Bed and breakfast at the cottage is now available. Please enquire if you're interested.
For more information or booking please contact Debbie on 07736952730, or debs@salixarts.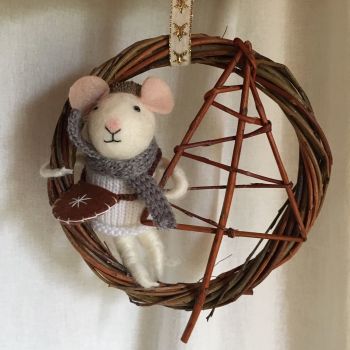 co.uk